Lights! Camera! Selfie! Win!
Pose at some of Bakersfield's most unique spots when you explore the Bakersfield Selfie Trail. Snap some selfies to create unforgettable Bakersfield memories and win a fun prize. Check in to any 12 Selfie Trail locations and win an exclusive one-of-a-kind Bakersfield prize: a 30 ounce Yeti tumbler (in black or seafoam) or a T-shirt and hat combo. All prizes sport a new custom Bakersfield design never before seen until now. It's easy to get started: choose from 20 different selfie locations around California's ninth largest city, post your selfies on your social media channels then tag us with #VisitBakersfield. How many spots can you visit on the Bakersfield Selfie Trail? Smile!
Click here to see what's included!
Mobile exclusive
Instantly delivered via text and email
No apps to download
Explore the best of Bakersfield
How this Pass Works

Step 1 - Get Your Pass
This mobile exclusive passport is a collection of curated local businesses, murals, and other selfie stops to explore during your visit.

Step 2 - Receive Text
Your passport will be instantly delivered to your phone via text and email and is ready to use immediately! There is no app to download. Your pass can be saved to your phone's home screen for easy one-tap access.

Step 3 - Redeem
When visiting a participating location on the trail, simply select check-in for your chance to win a prize! You will need your location services turned on in order to check-in.
Included Venues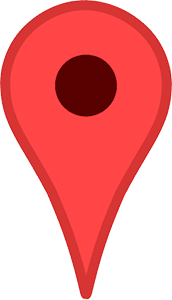 See locations on an interactive map.
This is one of Bakersfield's most recognizable landmarks. It is a replica of the original Bakersfield arch that was built in 1949 to connect both sides of the Bakersfield Inn, one of the world's first motels. The arch spanned Union Avenue, which was U.S. 99 at the time, the main highway
...
Show more
Beale Memorial Clock Tower
One of the oldest images of Bakersfield, the Beale Memorial Clock Tower originally stood in the middle of Chester Avenue at 17th Street downtown. While it was destroyed in the 1952 earthquake, some pieces of the original were included in this 64-foot tall replica that was constructed in front of
...
Show more
What makes this giant shoe with a shoe repair shop inside different from other giant shoes? It is the only shoe-shaped building in America with shoelaces! This 30-foot long, 20-foot high building began as Deschwanden's Shoe Repair in 1947 and the Deschwanden family lived in the house behind it for more than 45 years.
This "3D" art piece spans the entirety of the area below the Beale Avenue overpass between Kentucky and Jackson streets with bright flowers and portraits of girls from the area pursuing their passions. The mural is meant to tell young women that no matter where they are from, they have the
...
Show more
Cafe Smitten - Wings Mural
Take flight with these wings on the patio at Café Smitten, painted by local artist Jennifer Williams-Cordova. This was her first commissioned work and was completed in 2017. Café Smitten is an ideal downtown spot for coffee and lunch . . . and selfies! P.S. Did you know that this building
...
Show more
This mural of labor leader Cesar Chavez was completed in only two days in 2019 using 50 cans of spray paint. It is the work of Argentinean artist Andres Petroselli, professionally known as "Cobre." His other works include portraits of Frank Sinatra in Brooklyn and Prince in Los Angeles.
Take your photo with Chewie, the "really big chew" outside Dewar's Calloway Drive location. Dewar's chews have been featured in Food Magazine, Bon Appetit and on the Food Network. What is your favorite flavor?
Is this Bakersfield's greatest neon sign? Almost everyone in Bakersfield recognizes this vintage beacon outside downtown's classic dive bar. The sign is more than 80 years old and has been the subject of countless photographs and paintings over the years. (An added bonus: go inside to see
...
Show more
Founded in 1992 by Polish immigrant Jerry Baranowski, Jerry's Pizza was where hometown music group Korn played in its early years. This storefront pizzeria serves up classic Italian eats including the house special white sauce. As far as we know, this is the only place that features pizza slices as wings for your selfie.
What's Included
Buy One Pizza, Get One Free
This sign commemorates famous hometown musical group Korn. It was installed February 24, 2006, a day that then-mayor Harvey L. Hall proclaimed as "Korn Day," and just before Korn kicked off its "See You on the Other Side" world tour at the adjacent Mechanics Bank Arena that night. The sign has been stolen a few times.
Wear your red, white and blue when you take your selfie in front of this official replica of the famous Liberty Bell. There are only two of these official Liberty Bell replicas in California that were commissioned for the U.S. Bicentennial. This Bakersfield one was unveiled July 4, 1976. The
...
Show more
Merle Haggard House At Kern County Museum
The childhood home of country music legend Merle Haggard has been fully restored. It was moved from its original location on Yosemite Avenue in Oildale and opened to the public at the Kern County Museum in 2017. It was converted in 1935 from a 1910 railroad car refrigerator and features heirlooms provided by the Haggard family.
Mural Alley-Locale Farm to Table
Where else can you take your selfie in front of more than one mural? Check out downtown's Mural Alley, where several pieces of public art rotate regularly in the alley behind Locale Farm to Table. "G" Street, between 17th and 18th streets.
Established in 2015, Locale Farm to Table offers
...
Show more
This fiberglass Native American statue used to stand in front of Big "O" Tires at downtown's Garces Circle, then became a mascot for Standard Middle School before taking up residence in front of Ethel's Old Corral Café. This is reportedly the last remaining Native American "Muffler Man" in
...
Show more
A scale model of the original SpaceShipOne that flew out of Mojave Spaceport in 2004 hangs from the ceiling of the William M. Thomas Terminal at Meadows Field Airport (BFL). This is the only full-scale replica on permanent display in the United States. The original is hanging in the Smithsonian
...
Show more
The "Buckmobile" At The Crystal Palace
Where else can you find a 1972 Pontiac convertible with steer horns on the hood, silver dollars embedded in the dash and cowboy-related images hand-tooled in the leather seats, mounted over a bar? Only inside Buck Owens' Crystal Palace. Legend has it that Buck won it from Elvis Presley in a Las
...
Show more
Visit Bakersfield Postcard
Be one of the first to pose in front of Bakersfield's two new selfie spots, courtesy of Visit Bakersfield. The classic "Greetings from Bakersfield" postcard is ready for its closeup on either side of the Bakersfield Visitor Center -- one spot faces Truxtun Avenue and the other faces the Amtrak station.
"Wind" is a sculpture by Carol Gold and is in front of the Kern County Superintendent of Schools office, 1300 – 17th Street. It was the winner of a competition by the Central District Development Agency (later the Bakersfield Redevelopment Agency) for public art at this building. Its original
...
Show more
The Idea Hive Wings attract residents and visitors to this wall on 19th Street. They were painted by local artist Danny Chavez in 2020, who says they are a "gift to the city." More of his work can be found inside Idea Hive.
When it opened May 6, 1950 this was the most modernly-equipped and air conditioned F. W. Woolworth's store on the Pacific coast. Inside you will find the original Woolworth's lunch counter, the only one in the U.S. that is still serving. The counter is 74 feet long.